Enlighten Radio Presents
The Poetry Show Podcast
'Let night come :: It can do us no harm.'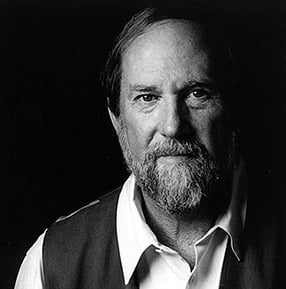 Janet and John discuss and share poems Glimpses, Here and Now, and Happiness from Poets.org hosted selections of Stephen Dunn 1939 – 2021
Broadcasting LIVE Wednesdays 10 AM Eastern
Hosts: Janet Harrison, John Case
This Episode Recorded October 11, 2023
Glimpses
by Stephen Dunn
It's the last few hours of a county fair,
or the ninth inning, score tied, in a small-town
high school big game, everything that's going
to happen destined to feel inevitable.
Everett's favorite cow has yet to win a prize,
and what occurs next on the field will likely determine
whether a certain boy, years later, will run for mayor,
or still be known as the guy who dropped the ball.
Elsewhere in the same town Pastor William
is writing down his sermon on what it takes
to live a moral life, confusing rectitude
with deprivation, and his wife's frequent,
unapologetic nothing-for-you-tonight-dear.
Tomorrow, no doubt, because this happens
in towns both large and small, seventh-grade
Joshua, who knows the answer, but won't go
to the chalkboard because he has a hard-on,
is thought to be dumb. That is, until he proves
he's not, the answer written down in code
for Mr. Zenner to see, perhaps to understand.
Sharon the beauty is also smart and her pet pig
wins Best in Class, but she won't accept the award.
The family needs money, but the prize is given
by the DAR, and she wants to take a stand.
It seems inevitable that in a town this size
Joshua and Sharon will marry, but she goes
to a faraway college, meets Nathaniel,
a city boy who knows nothing about pigs
but something about integrity. They fall in love
and the rest, as they say, is history—babies and
hardship, grad school and in her case visits
to the now curious place that was home—
Joshua working the counter at Beal's Hardware,
Thursday night bingo at the church—
how things could have been
had she not become someone else.
Our Blog Our Player Our Podcasts
questions, comments: jcase4218@gmail.com